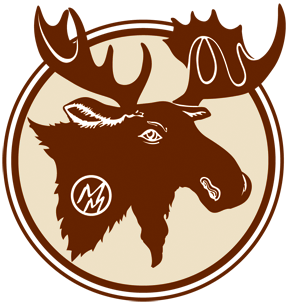 Muddy Moose is at the
very end
of Cote Hill Road, the last 2 miles of which is hard-packed dirt.

If you will be arriving at night please take note that the end of Cote Hill Rd is tree-covered and very dark. You may feel lost but be assured you will see our sign at the very end.
Be sure to enter the correct spelling of our road name. We are located on COTE HILL RD
NOT
COLE HILL RD.
Please take note if your directions include traveling on Upper French Hill Rd. This road can be difficult to drive on.
Click Here
to see the directions we recommend as an alternative.